The Fed Hits the Brakes: No Rate Hikes Projected in 2019
At its meeting on March 20, 2019, the Federal Open Market Committee (FOMC) maintained the benchmark federal funds rate at the target range of 2.25% to 2.50% that was set in December 2018. This in itself was not surprising. But other communications signaled a definite hiatus in the Fed's policy of raising interest rates and tightening the money supply.1
The FOMC has raised the funds rate nine times since December 2015, with four increases in 2018 alone. As recently as September 2018, the committee projected three more increases in 2019. That dropped to two projected increases at the December meeting. But the March projections suggest that there may be no rate increases in 2019 at all.2
The FOMC also indicated that it would slow its program of reducing excess reserves of Treasuries and other government securities that were built up during and after the recession in a policy known as quantitative easing. The reduction program will stop after September 2019 unless conditions change, reflecting the Fed's belief that there is no need for further tightening of the money supply.3
The strongest communication to come out of the March meeting may be the unusually direct comments from Fed Chairman Jerome Powell. "We don't see data coming in that suggest we should move in either direction," he said. "They suggest that we should remain patient and let the situation clarify itself over time....It may be some time before the outlook for jobs and inflation calls clearly for a change in policy."4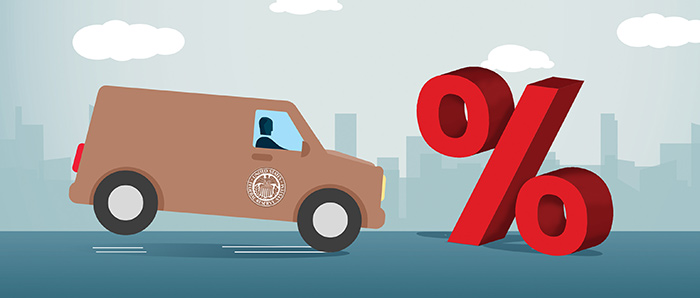 Dual Mandate
Powell's reference to jobs and inflation reflects the Federal Reserve's dual mandate to foster maximum employment and price stability. The FOMC sets monetary policy in accordance with the mandate, using two primary tools: the federal funds rate and the monetary supply.
The federal funds rate is the interest rate at which banks lend funds to each other overnight to maintain legally required reserves. The funds rate serves as a benchmark for many short-term rates set by banks, including the prime rate, which in turn influences consumer rates such as auto loans and credit-card rates. It can also influence longer-term rates.
Theoretically, lowering interest rates and increasing the money supply will stimulate the economy, which is why the Fed took these measures during the recession and extended them through the long, slow recovery. (The federal funds rate was near zero for eight years, from December 2007 to December 2015.)
On the other hand, raising rates and tightening the money supply are intended to slow the economy, primarily to control inflation. In theory, a strong economy with low unemployment should put workers in a position to demand higher wages, and higher wages allow businesses to raise prices on their products, which allows them to expand and pay higher wages.
A moderate level of wage and price inflation is considered integral to a healthy